RECEPTION & SEMINAR
We welcome you all year round to Château Marie du Fou and the Chais: 2 reception rooms equipped according to your needs.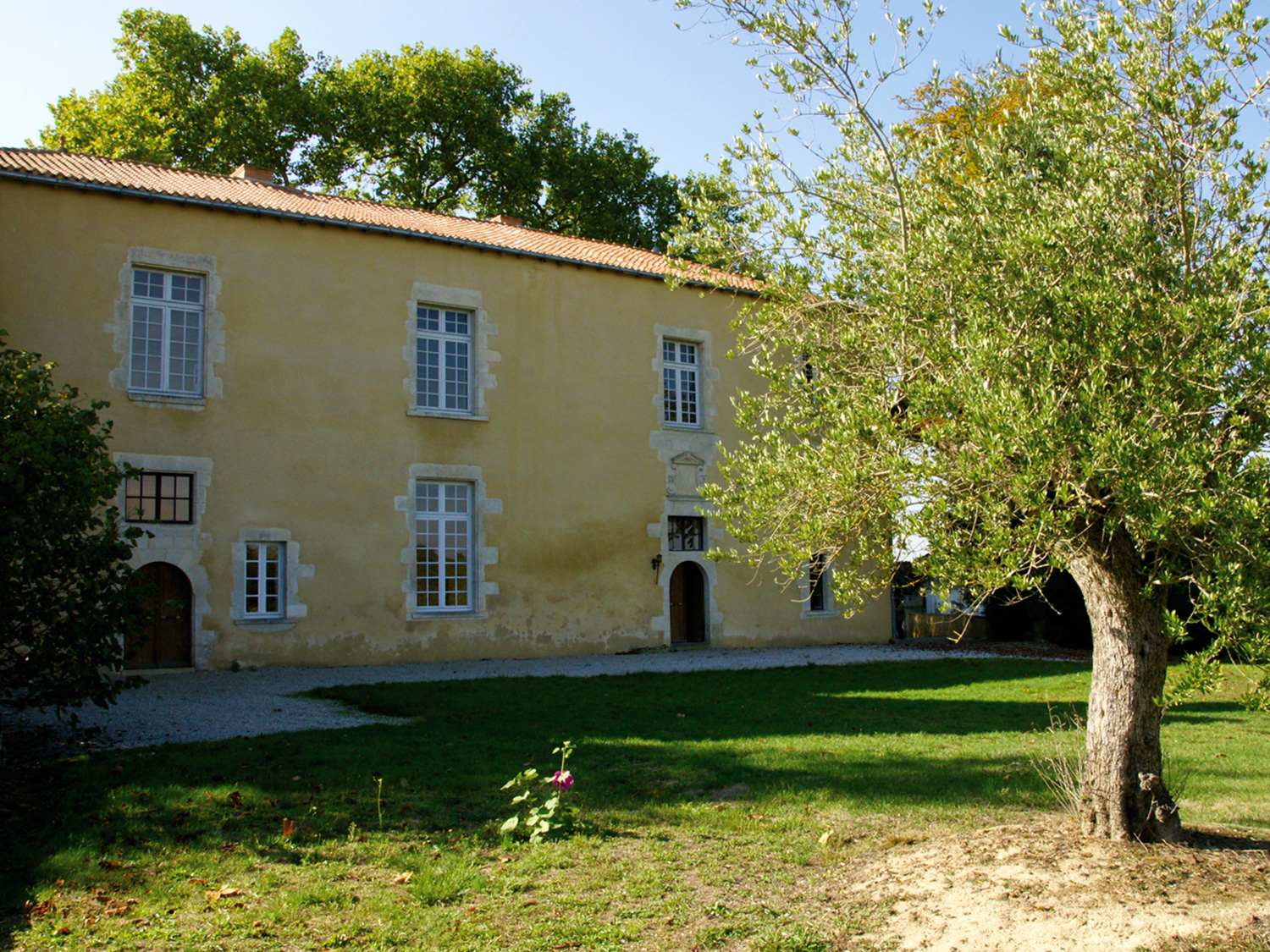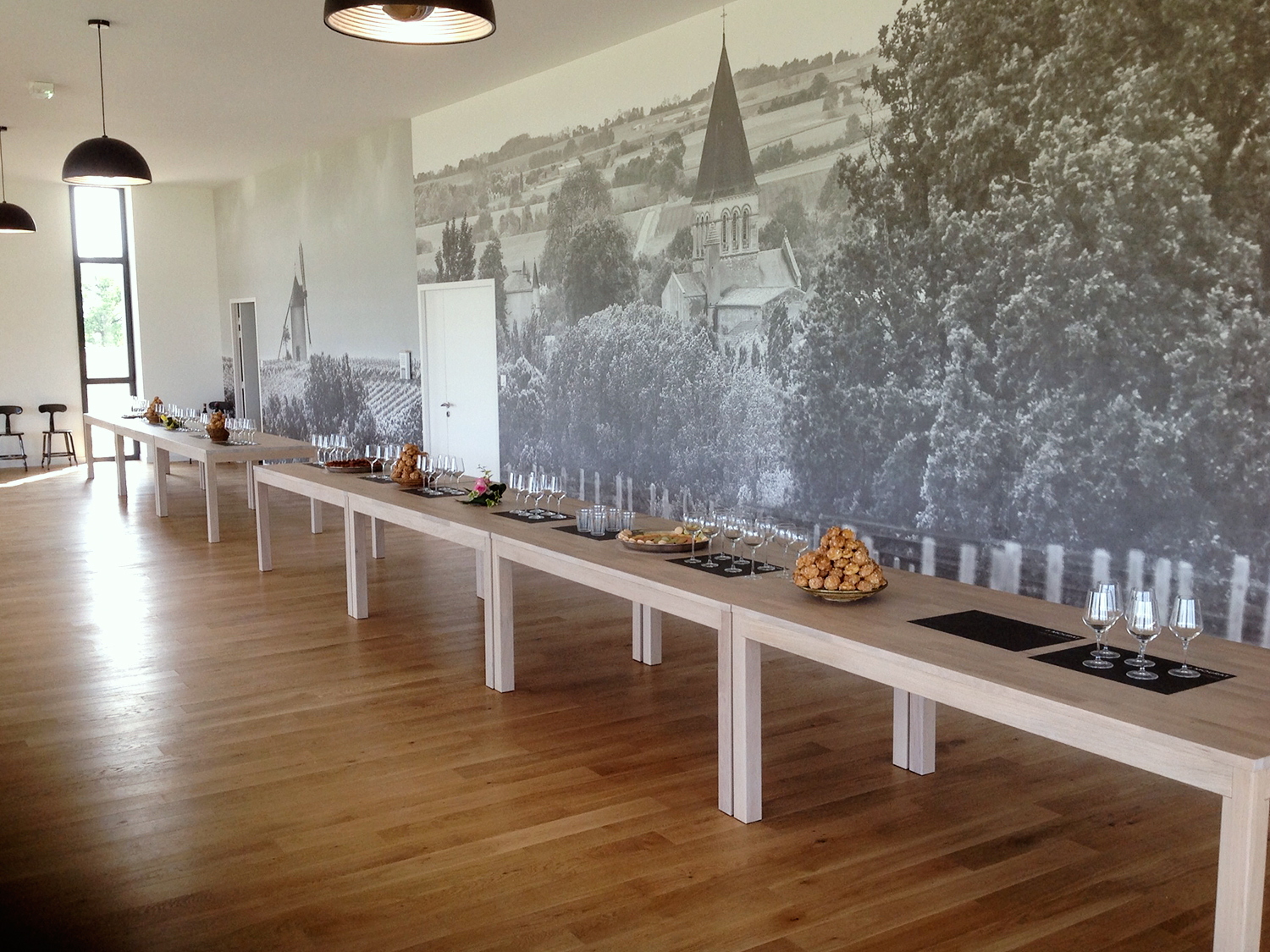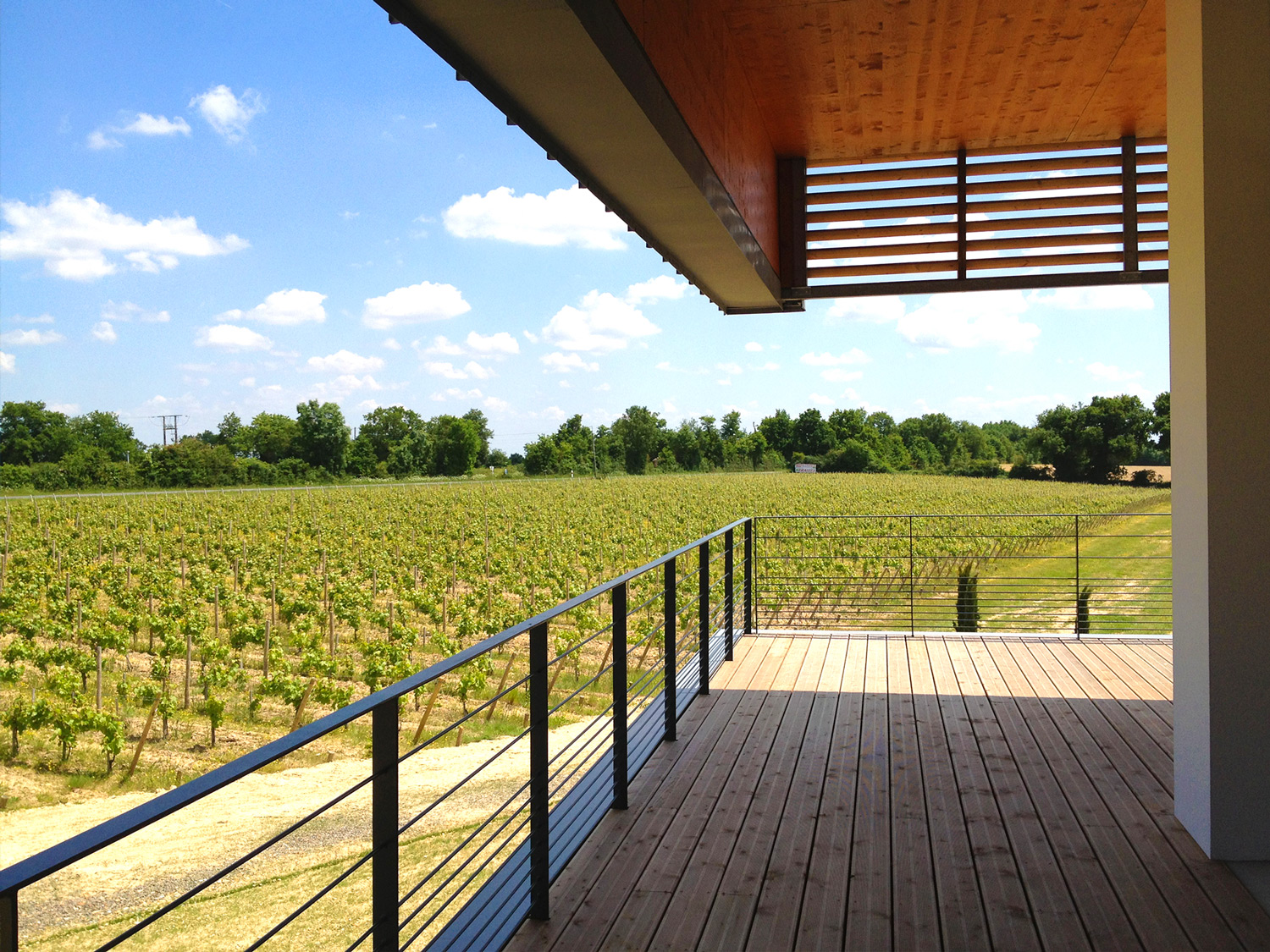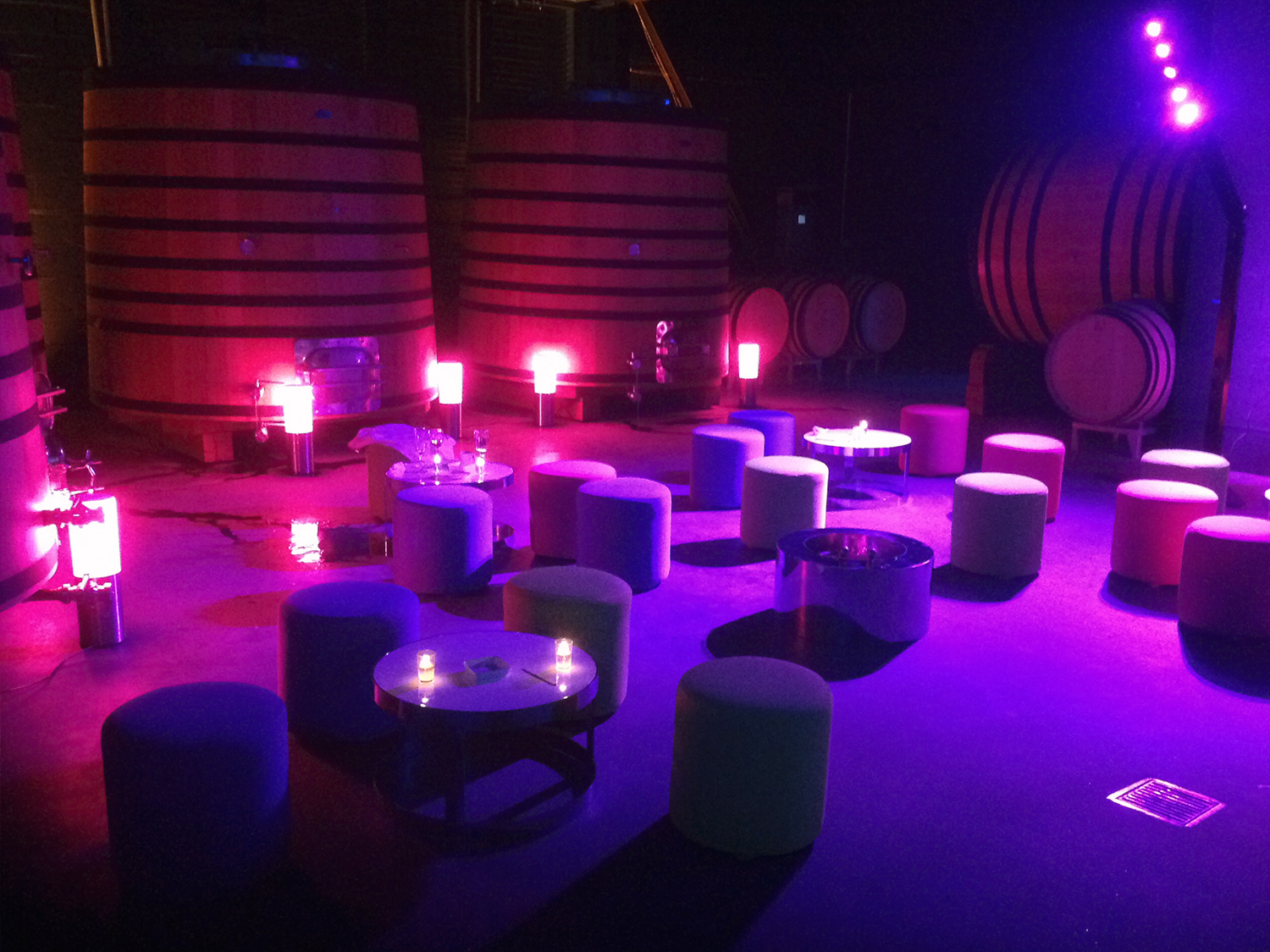 Château Marie du Fou, dating from the 13th century overlooks Mareuil sur Lay, was completely renovated and furnished by the Mourat family in 2000. It has a meeting room that can accommodate up to 50 people, a large equipped kitchen.
On the road to La Roche sur Yon, in Mareuil, the cellar, which came out of the ground or rather dug into the clay, was built in May 2013. A place where Clos Saint André and Moulin Blanc wines are vinified, it has a large reception room with a terrace that can accommodate up to 80 people. Breathtaking view over the vineyards, quiet, light crossing from East to West.
OUR PARTNER, MAISON DESAMY
All the gastronomic services of the estate are provided by Maison Desamy.
Simon and Emmanuelle Bessonnet have set up their gourmet restaurant in the heart of the village of Mareuil sur Lay.
In the former Desamy watchmaking house, they have created an atmosphere that is both rich and contemporary.
Simon offers an inspired cuisine, both maritime and well anchored in his land.
This quest for culinary excellence is enhanced by a superb wine list orchestrated by Emmanuelle.
Maison Desamy
2, rue Hervé de Mareuil – 85320 MAREUIL SUR LAY
Tel : 02 51 52 69 43
Open from Tuesday to Saturday.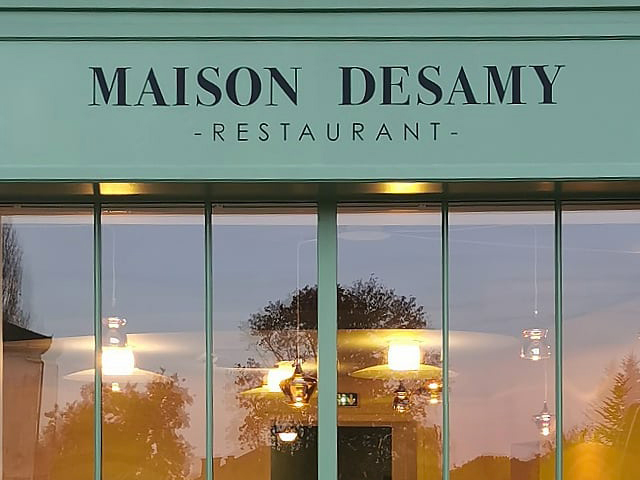 VISITS & TASTINGS
All year round, come without appointment to taste all the wines of Vignobles Mourat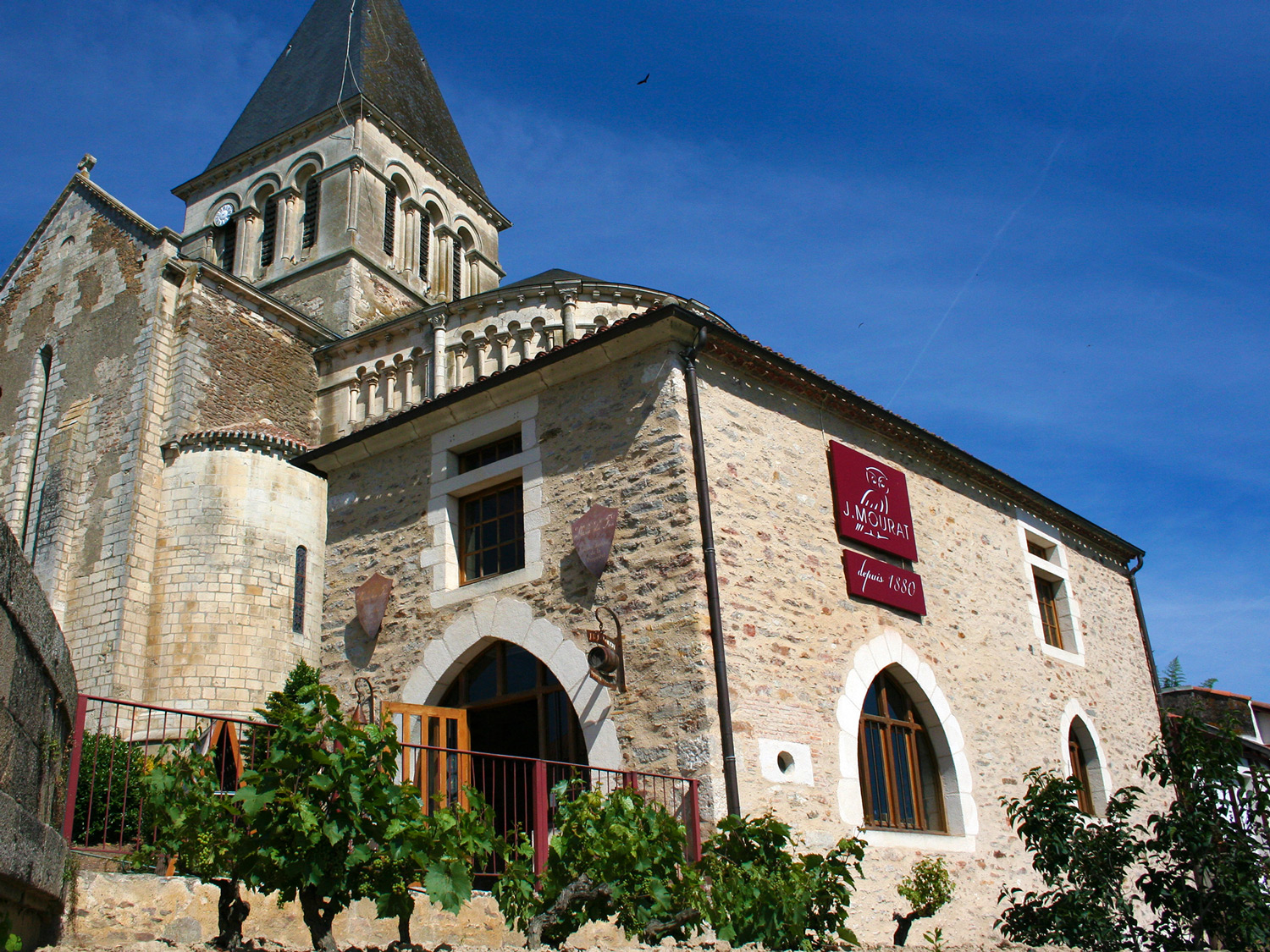 In the cellar in the centre of Mareuil, 2 place Circulaire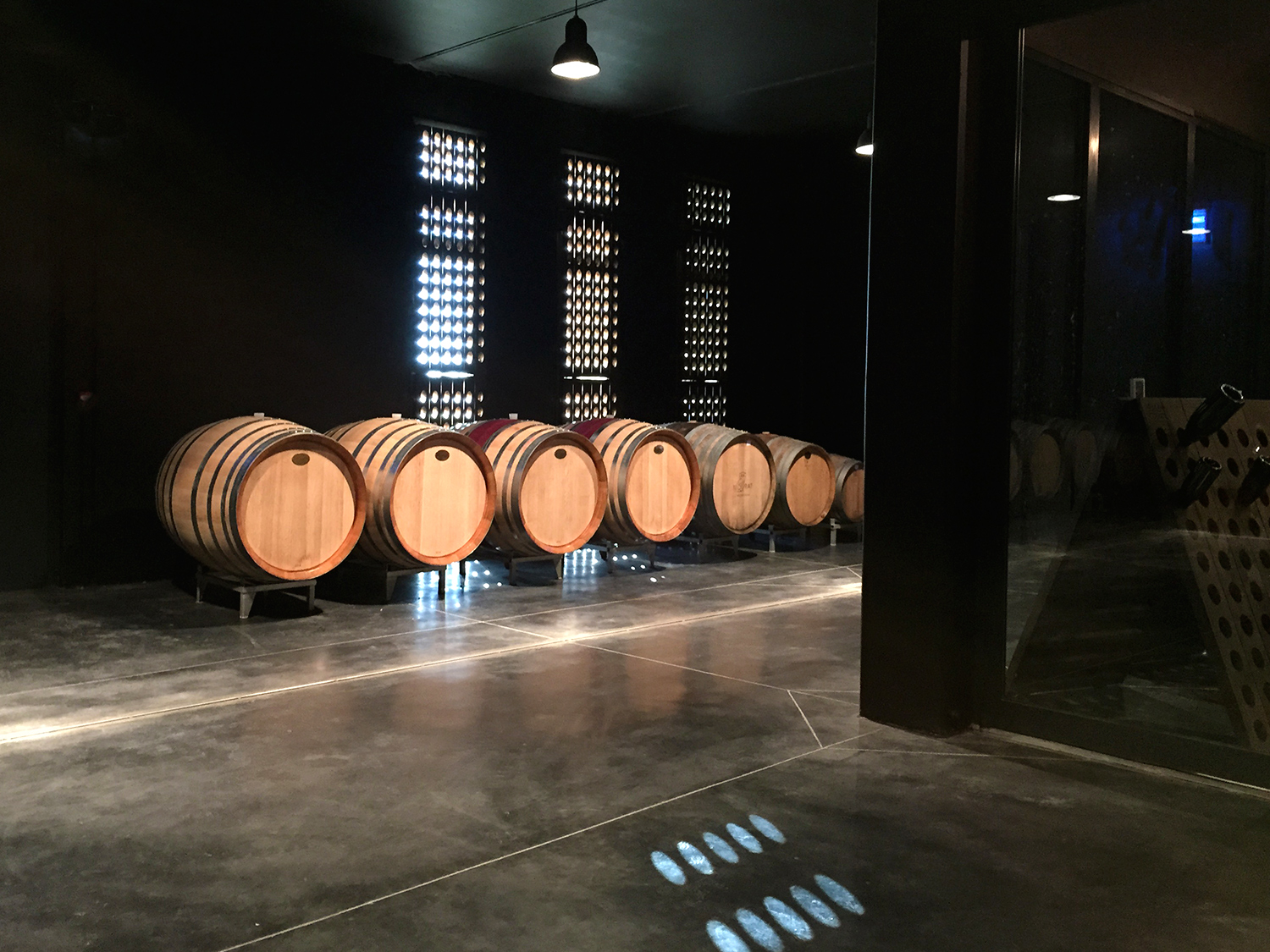 In the cellar on the road to La Roche sur Yon
Opening hours: Monday to Saturday from 9:30 to 12:30 and from 14:00 to 19:00
By appointment, visit our new winery, on the road to La Roche sur Yon
Terrace with a view over the vineyards, tasting room and reception… come and discover the new cellar!
DISCOVERY DAY